Benefits of Structural Design Courses in Civil Engineering
---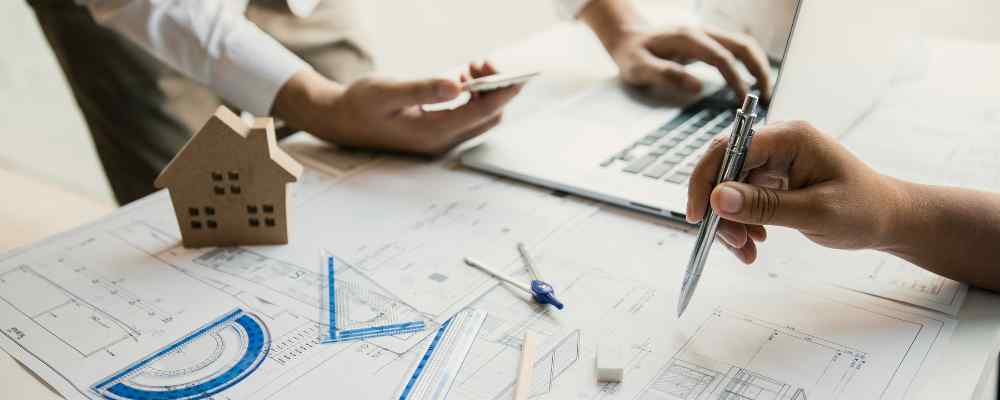 ---
Civil engineering is one of the most in-demand engineering fields, as well as one of the oldest too. The potential for infrastructure growth and advancement has resulted in a significant need for civil engineers in all subsectors. As a result, civil engineering is evolving as a promising professional field with numerous applications and opportunities available in various industrial sectors.
Civil engineers are primarily responsible for the design, building, and upkeep of physical structures and built environments. Structural design is one component of civil engineering that is extremely important in establishing a civil engineer's potential. Structural design courses for civil engineering students will help a lot in boosting their careers toward success. The system behavior of structures is the focus of structural engineering, a claim to fame within the field of Civil Engineering. It is a branch of engineering that manages the analysis and design of structures to withstand various loads that may be applied to the structure throughout the course of its predicted life. The best thing about structural engineering is that it allows you to see what you've done. The more a civil engineer understands the concept of structural design, the more impactful and long-lasting the structures he or she builds.
What is Structural Design?
Because it works directly with the structural strength and integrity of buildings or structures, structural design is crucial to the civil engineering field. It entails the planning, design, and structural analysis of major structures such as skyscrapers, bridges, tunnels, and towers, as well as off-shore constructions such as oil rigs. Civil engineers must utilize structural design training to assure the structure's safety and stability before incorporating creative designs for visual appeal.

The principles of physical laws and mathematics are used to build structures in structural design. By using Structural design, civil engineers can able to study the structural design of the structure and the strength of different materials used to establish its safety and economical specifications using empirical research and analysis. Structural design guarantees that the designed structure is robust enough to support the required load and withstand any environmental conditions.
What does a Structural Engineer do?
Structural Engineers are responsible for doing a "Load Transfer Analysis" for loads, stresses, and moments caused by self-weights, live loads from human use, and environmental circumstances. Following that, they design the proportions while keeping safety and structural soundness in mind, choose the construction material and monitor the job. They are designed to ensure durability parameters as well as structural adequacy in the event of extreme occurrences such as cyclones and earthquakes. At the elemental level, the structural engineer includes computed structural design, materials engineering, engineering graphics, software-based design, and structural analysis.

Since the 1990s, expert programming has emerged to aid in the design of structures, with the capability of assisting in the sketching, analyzing, and designing of structures with the greatest precision; models integrate AutoCAD, STAAD Pro, ETABS, Prokon, Revit Structure, and so on. Such programming may also consider natural loads, such as tremors and winds.
Career and Future Scope of Structural Engineering
The Scope of Structural engineering jobs necessitates extensive communication with architects in order to determine the location, size, and details of structural elements. A structural designer also monitors the construction site, taking into account the stages, safety, environmental, and heritage aspects that may alter the design specifications. Engineering services in the public sector, global infrastructure development and construction enterprises, and freelancing structural consultancy are all options. Structural engineering jobs provide numerous satisfying prospects for personal and societal improvement.

A structural engineer is essential in both pre-and post-disaster infrastructure and housing management. Their mandate includes examining and retrofitting existing structures that have experienced a tremor or a change in usages, such as a new structural component or a complete story. Reviving ancient structures using age-old structural principles and construction materials is a modern arena with enormous potential. The task is to update the structure and its facade while preserving its historic value. This course even will help to get structural engineering jobs for freshers.
The Importance of Structural Design in Civil Engineering
Ensures the Build & Design of the Structure
Structural design includes all of the necessary information concerning foundations, walls, floors, roof kinds, steep beams, material quality, and other factors to ensure that the structure is safe and sound. Civil engineers must deal with design aesthetics and develop structures that can resist loads and pressures without causing disasters.
Building a structure without addressing its structural design always puts it at risk of collapsing under its own weight or owing to environmental pressures. Structural design is so critical in building projects since it has a direct impact on the safety and durability of the structures. Structural design training is one of the perfect civil engineering design courses to learn and grow.
Aids in the efficient management of materials
The efficient use of construction materials and resources is also tied to structural design. Civil engineers must identify the best material grade to assure the safety and operational use of structures while avoiding unnecessary costs.

Structural design is used by engineers at all phases of their projects. Structural designing, through thorough structural testing, evaluations, and inspections, plays an important part in meeting the project's operational safety, practical functionality, and budgetary resources while guaranteeing that all structural elements stay stable and safe.
Provides Analysis of the Structure
Civil engineers must conduct a complete and detailed investigation of the structure in relation to structural design principles. This helps to guarantee that the new structure meets all of the relevant safety and design criteria. Furthermore, an in-depth analysis of the structure serves to bring forth information about the weight that the building can bear, the wind velocity that it can endure, and the general utility and capabilities of the building under varied environmental conditions. For example, knowing the precise magnitude of tremors that a building can sustain and the safe weight limits on bridges might assist prevent future disasters.
To Conclude:
Today, finding a job after engineering is difficult. After engineering, you'll need to take additional courses or learn new skills. We at CADD Centre offer many civil engineering design courses such as AutoCAD course, Revit, 3ds max, SketchUp, and more which help learners to enhance their careers to the next level.