Benefits of Learning Structural Design in Civil Engineering
---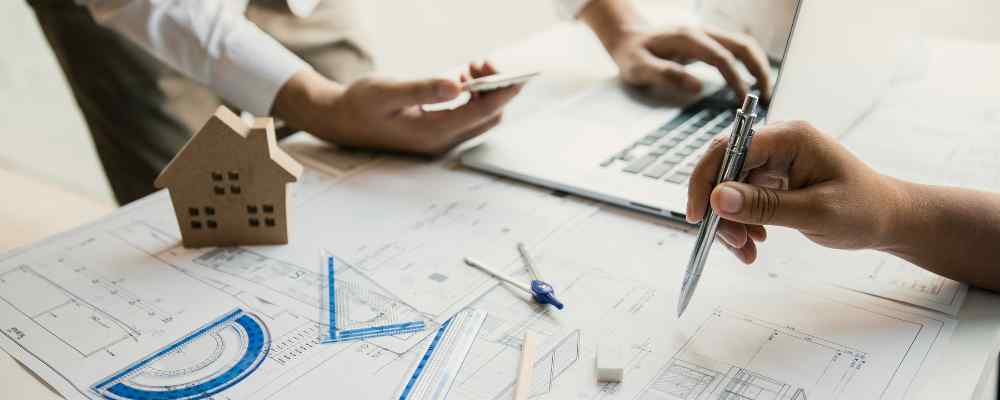 ---
Civil engineering is one of the most in-demand engineering fields, as well as one of the oldest. The potential for infrastructure growth and advancement has resulted in a significant need for civil engineers in all fields. As a result, structural design in civil engineering is evolving as a promising professional field with numerous applications and opportunities available in various industrial sectors.
Civil engineers are primarily responsible for the design, building, and upkeep of physical structures and built environments. Structural design is one component of civil engineering that is extremely important in establishing a civil engineer's potential. Structural design for civil engineering students will help a lot in boosting their careers toward success.
What is Structural Design in Civil Engineering?
Structural design is an important field in civil engineering that ensures the structures that make up our world are resilient, safe, and stable. Civil engineers create concrete structures from architectural concepts through this complicated process, which shapes the actual environment we live in. In simple, Structural design is a branch in civil engineering that uses tools and strategies to design a safest and strong structures, such as tunnels, train stations, bridges, and commercial and residential buildings.
Structural design has a significant impact on the built environment around us. Structural design training is one of the perfect civil engineering design courses to learn and grow. Structural engineers are in charge of maintaining the structural integrity and functionality of different structures, including huge tall buildings, complicated bridges, and large transportation systems. Their knowledge ensures that our public areas, offices, and residences can withstand the demands of everyday life as well as the challenges caused by natural disasters.
What does a Structural Engineer do?
Structural engineers play an essential role in the field of civil engineering because they ensure the safety and stability of the structures that shape the world. Structural Engineers are responsible for doing a "Load Transfer Analysis" for loads, stresses, and moments caused by self-weights, live loads from human use, and environmental circumstances. Following that, they design the proportions while keeping safety and structural soundness in mind, choose the construction material and monitor the job.

The Structural Engineers are designed to ensure durability parameters as well as structural adequacy in the event of extreme occurrences such as cyclones and earthquakes. At the elemental level, the structural engineer includes computed structural design, materials engineering, engineering graphics, software-based design, and structural analysis.
Future Scope of Structural Engineering
The Scope of Structural engineering jobs necessitates extensive communication with architects in order to determine the location, size, and details of structural elements. A structural designer also monitors the construction site, taking into account the stages, safety, environmental, and heritage aspects that may alter the design specifications. Engineering services in the public sector, global infrastructure development and construction enterprises, and freelancing structural consultancy are all options. Structural engineering jobs provide numerous satisfying prospects for personal and societal improvement.
Benefits of Learning Structural Design in Civil Engineering
Here, we look into the benefits of learning structural design in civil engineering courses:
     1. Improves Theoretical Understanding
Enrolling in a structural design course offers an in-depth foundation in the theoretical concepts that support structural analysis and design. Engineers will learn about load distribution, material behaviour, stress and strain relationships, and structural failure mechanisms. The theoretical knowledge creates the foundation for the development of practical skills in structural engineering.
     2. Developing Practical Skills
The course teach about the practical skills needed to apply theoretical knowledge in the actual world. In order to analyse and design structures for different load combinations and environmental circumstances, they learn how to use hand calculations and computer-aided design (CAD) software. These useful abilities are necessary to solve complex structural engineering challenges and ensure the stability and safety of buildings.
     3. Mastering Industry Standard Software
This course provide proficiency in industry-standard design software packages, such as STAAD Pro, ETABS, Revit, SAP2000, etc. These tools are essential for real-world structural analysis and design tasks, enabling engineers to efficiently model structures, analyse loads, and optimize design solutions. Proficiency in these software packages enhances employability and allows engineers to seamlessly integrate into the industry.

     4. Improves Problem-Solving and Decision-Making Skills
Structural design course teaches engineers to handle complicated structural problems systematically and analytically. Engineers learn to identify and prioritize design problems, make informed decisions, and optimize structural solutions. This Problem-solving and decision-making skills are important in the dynamic field of structural engineering.
     5. Increasing Creativity and Visual Expression
Structural design involves aesthetic expression and creativity in addition to scientific calculations and engineering principles. Structural engineers must evaluate the visual appeal of structures to ensure that they not only accomplish their intended function but also combine in with the surrounding environment.
Career Opportunities in Structural Design
A career in structural design offers various opportunities for persons with a strong foundation in engineering principles and a passion for building durable structures. The following are a few popular job opportunities in structural design:

     • Structural Engineer: Structural engineers are the backbone of the structural design field. They are responsible for analysing, designing, and managing the building of various structures. They use software tools and their knowledge of engineering principles to build structural designs that are both safe and effective.
     • Structural Design Engineer: Structural design engineers specialize in the technical aspects of structural design, such as calculations, analysis, and the creation of structural plans. They collaborate closely with architects and other engineers to ensure that buildings and other structures are stable and safe.
     • Construction Project Manager: Experts in structural design advance into project management positions. In these roles, they supervise the project planning, budgeting, and execution, making sure that the principles of structural design are followed all the way through the construction process.
     • Structural Consultants: Structural consultants provide specialized expertise in structural design, offering advice and guidance to architects, engineers, and construction companies. They may work independently or as part of larger consulting firms.
Software for Civil Engineering Structural Design
There are many different structural design software programs available in civil engineering. Some of the most popular structural design software:
• STAAD Pro: STAAD Pro is a structural analysis and design software developed by Bentley Systems. It is a powerful tool for analysing and designing a wide variety of structures, including buildings, bridges, and towers.
• Revit: Revit is a building information modeling (BIM) software developed by Autodesk. It is a powerful tool for creating 3D models of buildings and other structures.
• SketchUp: SketchUp is a 3D modeling software developed by Trimble. It is a popular choice for architects, engineers, and designers to create 3D models of buildings and other structures.
• SAP2000: SAP2000 is a structural analysis and design software developed by Computers & Structures, Inc. (CSI). It is a popular choice for analysing and designing buildings, bridges, and other structures.
• ETABS: ETABS is a structural analysis and design software developed by CSI. It is a popular choice for analysing and designing buildings, particularly multi-story buildings.
• ArchiCAD: ArchiCAD, developed by Graphisoft, is a BIM software primarily focused on architectural design. It offers comprehensive tools for modeling, analysing, and documenting building structures, including structural components.
These are the very popular software for civil engineering structural design.
Conclude:
In civil engineering, structural design plays an important part in ensuring the efficiency, stability, and safety of buildings, bridges, and other structures. Learning structural design in civil engineering courses offers a wide range of advantages, and prepares to pursue a variety of job opportunities in the construction industry. Structural designers shape the built environment by guaranteeing the integrity and resilience of structures that serve communities and contribute to advancement in society.
Tags:
Civil Engineering Design Courses
,
Software for Civil Engineering Structural Design
,
Structural Design Course
,
Structural Design in Civil Engineering