Top Five Civil Engineering Software For Civil Engineers 2023
---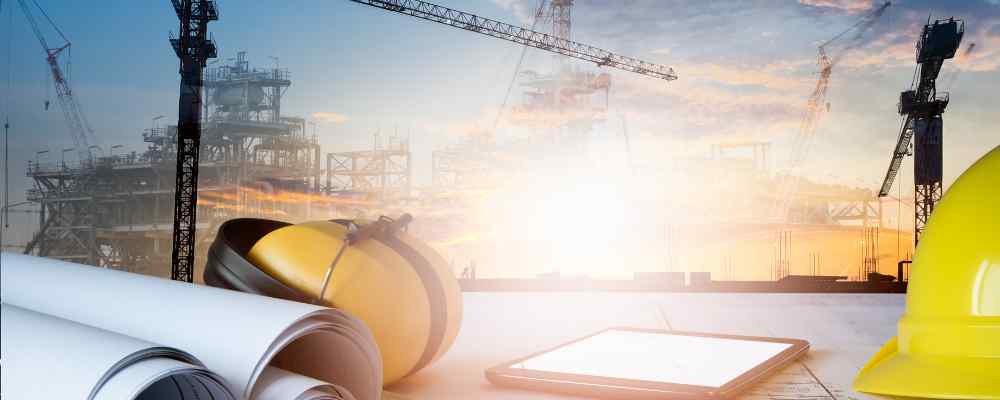 ---
You should probably be familiar with the following civil software if you have any interest in civil engineering or if you're thinking about entering the field. There are numerous software programs that are used in civil engineering. The technological revolution has greatly increased the amount of software available to meet the needs of civil engineers.
In this blog, we will be discussing the top five civil engineering software that is essential to the work of civil engineers since they support them in their daily tasks, such as modeling pipe networks, detention/water quality ponds, or making sure they stay on schedule.
Now let us jump into the top five best software for civil engineering students,
AutoCAD
A drafting application that uses computer assistance is known as CAD (Computer-aided Software). AutoCAD is used for many different things, like designing computer chips, bridges, and construction layouts, to mention a few. Applications for 2D and 3D computer-aided drafting typically use AutoCAD. It is among the top best software for civil engineering.
It has been desktop applications and commercial software since 1982. Since 2010, it has been marketed as AutoCAD 360 and is accessible through web, cloud, and mobile apps.
What Is the Purpose of AutoCAD?
A 2D drawing and a 3D model or construction that can be drawn by hand can both be created using AutoCAD's features. The software may group or layer items, save them in a database for later use, and change an object's attributes like size, shape, and placement.
Numerous professions have used AutoCAD in a variety of ways. The software can be used for simple projects like graphs or presentations as well as more complex ideas like sketching out a building's architecture. Additional common uses could be:
• Interior designs
• Aeronautical designs
• Logos
• Fine art
• Maps
• Engineering designs
• Architectural designs
AutoCAD is one of the best civil engineering software courses to learn for civil engineers. Check out the following link to learn about our AutoCAD Course.
Revit Software:
A software for architectural design and documentation is named Revit. To manage building design and model detailing, it is designed for architects and engineers. BIM Service is used by Revit in its application.


Revit software is a part of BIM Services, which is a sort of procedure rather than an application. BIM facilitates the creation of models that are employed in the planning, design, construction, and administration of buildings with the goal of accelerating project completion times and lowering environmental impact.
Any third-party worker can operate in a BIM model's interior and exterior models, which can be altered and kept current. Using Revit, designers and architects may build design elements that can be seen in a variety of ways, including 2D drawings, 3D models, and schedules. Additionally, it has the unique advantage of having Revit immediately update the data in all other element set views if it changes in one set of elements. Revit courses for civil engineers are considered one of the best civil software courses, CADD Vadapalani & Porur offers the best Revit training in Chennai for both students and fresh graduates.
STAAD Pro:
It is widely used in the design and analysis of structures for transportation, industry, and utilities as well as for buildings, towers, and bridges. By eliminating the time-consuming and laborious manual methods long and tedious procedures, it enables structural engineers to automate their work. The structural engineer may evaluate and create almost any form of structure with this software.
Here are the top 5 features of the software STAAD pro:
• Open Architecture
• Easy to Use
• Adaptable Modelling Environment
• Broad Range of Design Codes
• Contain Features of Structural Engineering
If you are a student looking for the best software courses for civil engineering, STAAD Pro is an ideal choice. Check out the following link to learn more about the STADD Pro course.
Modeling with 3DS Max:
In general, it is a computer graphics tool for producing digital photos, animations, and 3D models. It is a well-known piece of computer graphics software and is renowned for having a complete collection of tools for 3D artists.
3ds Max is owned by Autodesk, the same firm that makes Maya and AutoCAD, and is mostly utilized by in-game developers, TV commercial studios, and architects. This software is also used to produce photorealistic images of structures and other objects, as well as to model and animate characters.
How is the software used?
The most popular users of 3ds Max are architects and gaming asset creators.
In terms of rigging and animation, 3ds Max contains all the tools required for expert work. Professional animators working on high-budget movies, independent films, or even tiny commercial pieces that require some 3D motion frequently employ it.
In 3ds Max, the animation is based on keyframing bone attributes, which makes it simple to produce complex and natural motion.
In our top five civil engineering software for civil engineers blog, the last civil software that took fifth place is,
Primavera:
Primavera Systems Inc., the company that founded Primavera in 1983, was acquired by Oracle Corporation in 2008. It can be connected to ERP systems and is primarily used by project management experts. With a storage capacity of more than 100,000 activities, unlimited resources, and an infinite number of target plans, this program can manage many projects. In essence, MS Project has been enhanced.
Uses
It performs a variety of tasks, including project planning, monitoring, controlling, and reporting. Planning engineers in the construction industry utilize it a lot. Check out the following link to learn more about Primavera.
To Sum up
The top five civil engineering software discussed in this blog are the best software for civil engineering students for excellent career growth. I you're a civil engineering student looking for the best job-oriented courses, kindly reach out at www.cadd.net.in and learn about the civil engineering software courses we offer. Call us at +91 98840 92853 for any inquiry, our course counselor will get to you within 24 hours.