Short Term Courses After Electrical Engineering in 2023
---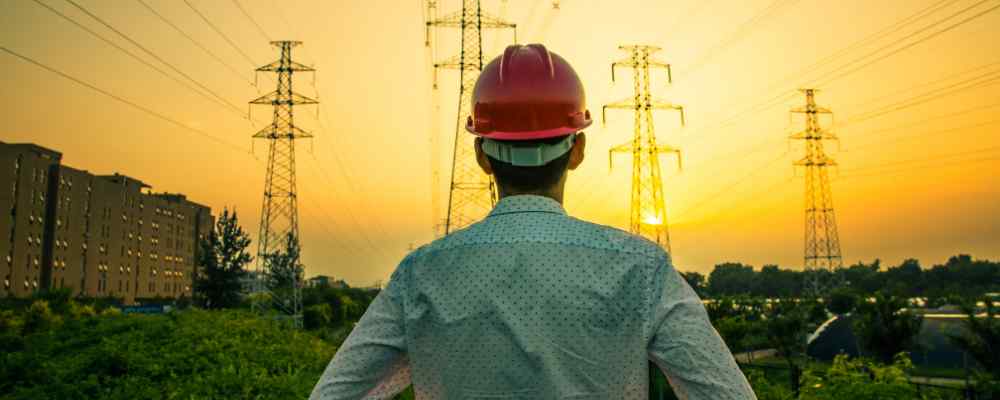 ---
Electrical and Electronics Engineering degrees (EEE) are incredibly rewarding. A student receives a comprehensive education on both electrical energy converters and electrical energy controllers, which control the flow of electrical energy to carry out particular tasks. The decision of the course to pursue moving forward, in order to secure the best opportunities, exists. You need not seek any further since this blog discusses the various job oriented courses for EEE students.
These days, companies prefer candidates who have practical expertise and are job-ready, thus EEE students need to take short term courses after electrical engineering. You'll get the extra push you need to blend in with the business world if you're trained in specialised electrical engineering courses for EEE students.
Job Oriented Courses After Electrical Engineering
You can find fulfilling work if you study electrical engineering. Let's look at the job oriented courses after electrical engineering available to EEE students:
Equipment Selection Specialization
The electrical and electronics sector is home to numerous businesses that acquire specialized machinery. The organizations need a candidate with an in-depth understanding of each machine and its specific application because this premium heavy machinery is quite expensive.
This course teaches students everything there is to know about specialized machines and the specific purposes they serve, and it is regarded as one of the most useful job oriented courses for EEE students. The student who works as a freelancer for several businesses can benefit from this course as well.
Electrical Safety Course
For EEE students, this is one of the most essential short term courses after electrical engineering. In order to survive in the field, you must take this course. The course will instruct students on the essential protocols and processes needed in the event of emergencies in the workplace. A student who works in the electrical and electronics industry must be attentive and knowledgeable about the many rules.
Specialization in Cables Courses
This course, which is one of the best job oriented courses for Electrical and Electronics Engineering students, is just as important as the others. Making sure that the appropriate cable is used for the appropriate purpose is a key necessity across all sectors. In order to prevent accidents involving wires, students enrolling in this specialized course for EEE students are in great need. Students are probably at ease taking this course because they have already studied the fundamentals of cables in their undergraduate programme.
Plant Lighting and Illumination Design Specialisation
The lighting and illumination component of machines and in general is a significant area of electrical and electronics engineering. EEE students study this concept as part of their engineering coursework. However, this specialization is one of the best short term courses after electrical engineering. In terms of lighting sources, lighting techniques, illumination approaches, etc., the student gets knowledge and experience. These students are also obliged to research solar-powered lights and other infinite sources of energy for lighting issues given the existing situation.
Electrical Load Estimation and Designing Course
During your undergraduate studies, you faced various calculations and issues involving the assessment of electrical loads. As a result, you are fully aware of the significance of electrical load estimation and the necessity of designing circuits with the least amount of electrical load.

Similar to the other job oriented courses for EEE students, this one is focused on larger-scale, industrial electrical load estimation. It takes skill to plan the plant's or business's electrical layout. Students who enroll in this course are perfectly capable of handling these huge responsibilities.
Plant Earthing Course
This is also an important specialized course for Electrical and Electronics Engineering students. Employing candidates was crucial to ensuring the earthing process for the companies' electrical energy flow in the electrical and electronics industries. It is a crucial component since the entire plant could be at risk if the proper earthing method is not used. For EEE students, these are highly desired short term courses after electrical engineering with a focus on employment.
Maintenance and Production Courses
The required skills to land a decent job are taught in a variety of maintenance and production courses, including power systems and system installation, which are appropriate for engineering students. Additionally, this course teaches students in-depth techniques for repairing and diagnosing circuit breakers (medium voltage and high voltage).
Industrial Safety Course
Industrial Safety Courses are essential job oriented courses after electrical engineering that play a significant part in helping them land a solid job. Those college students who have taken courses in civil, mechanical, and electrical engineering will help to enhance their careers in their respective fields. This course gives students a thorough understanding of the industry and a sense of assurance in the industry department.
PLC
One of the best courses for students who are pursuing electrical and electronics engineering is PLC or programmed logic controller. The automation system in the industry uses the PLC course. Understanding the Programme Logic Controller will help you acquire a great job.
Programming Languages
Students studying EEE can always benefit from having additional knowledge of programming languages like C, C++, and Java. In the modern industrial environment, all machinery is automatic and programmed. Knowing the programming language is necessary to operate Programme Logic Controller equipment, which also helps you land high-paying employment.
To Conclude
Finding a job after engineering is difficult today. Instead, think about after electrical engineering which course is best to learn to achieve a job.  If you're an engineering student, after engineering, you'll need to enroll in additional courses or pick up new skills.
If you are an electrical engineer, you must enroll in various short term courses after electrical engineering that is tailored to the profession in order to get jobs more rapidly. We spoke about the short-term job oriented courses after electrical engineering in this article so that you can finish them after your engineering to get jobs. CADD Centre offers many courses for all engineering fields such as AutoCAD, AutoCAD Electrical, Mechanical CAD, Architectural CAD, Civil CAD and more. Contact us to know more about our software courses.