6 Best Design Courses for Mechanical Engineers in 2022
---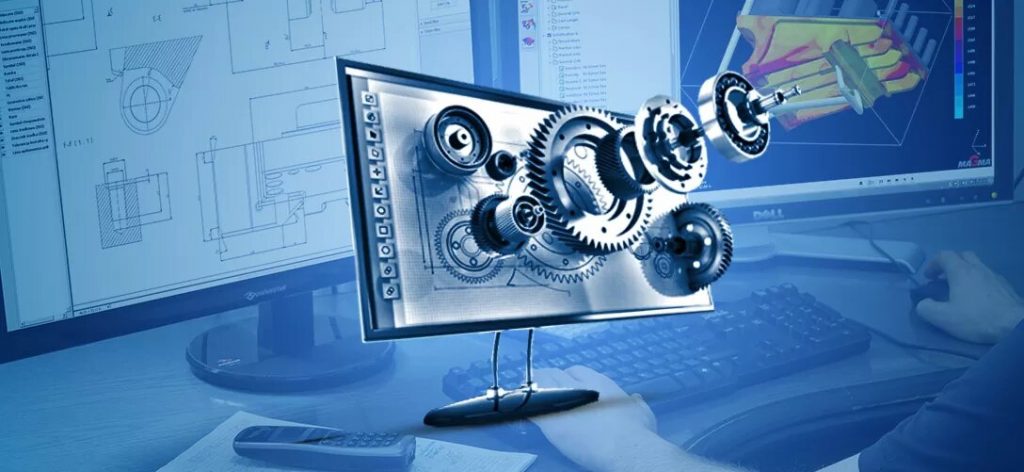 ---
Doers and inventors - Mechanical Engineers excel in both. The world around us and the world of the future is designed, built, and shaped by them. Design is a crucial area of study in mechanical engineering since it involves creating parts, components, and products while keeping in mind environmental factors and design restrictions. In this article, we have curated and listed the top 6 design courses for mechanical engineers to study and excel in their careers.
What is Design in Mechanical Engineering?
In Mechanical Engineering, design refers to developing, designing, and constructing new machines to boost the productivity of older ones. The inventive design and original thought of the top mechanical engineers in the world made it possible for some of the greatest human achievements, from smart vehicles to the international space station. You can develop solutions as a mechanical engineer who works in design to solve a particular issue or meet a particular requirement.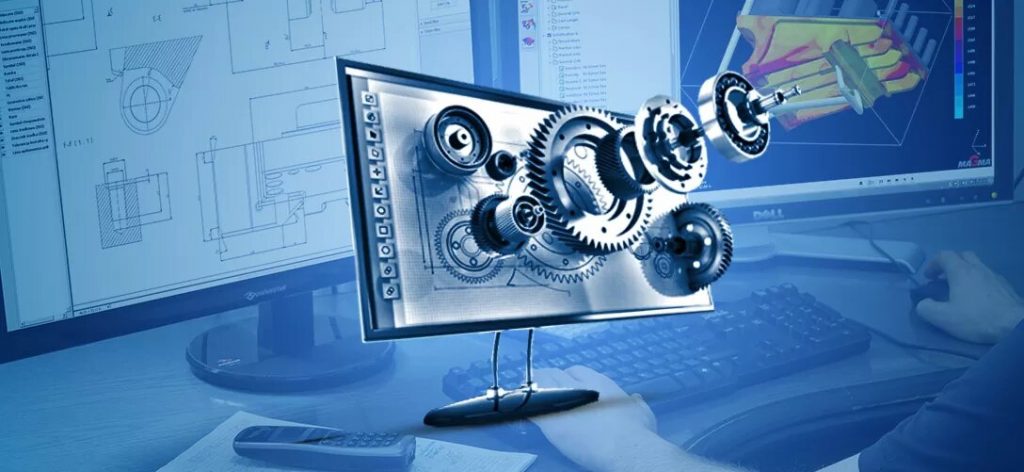 What Makes Design Important in Mechanical Engineering?
The numerous functional requirements for the finished product are your responsibility as a mechanical engineer at your place of employment. The framework of a product and the structure of its components are designed by mechanical engineers with the assistance of mechanical design to achieve the intended goals. It is less probable that the product will need to be redesigned in the future with a sound mechanical design.
For instance, distinct automotive parts may be individually designed by teams of mechanical engineers. Mechanical engineers benefit from solid mechanical design understanding because:
1. Create the ideal shapes for a product,
2. Choose the right materials,
3. and calculate the load measurements and material strength.
Then, give precise drawings to help the production process.
What is Design Course for Mechanical Engineering?
Making yourself stand out from the crowd of engineers applying for the same position, going through interviews, and landing jobs is important to the interviewers. This course is one such program that enables engineers to develop professional skills in 2D and 3D product design and manufacturing analysis using a variety of software, including AutoCAD, ProE, and SolidWorks. Review the Design Course for Mechanical Engineering curriculum and other elements for additional information.
Before creating a prototype, this Design Course for Mechanical Engineering helps check the potential analysis of the component with multiple loads in the application. It covers all the technical fundamentals of designing and laying out mechanical industrial products and components.
Why learn Design Courses in Mechanical Engineering?
Using software like Auto Cad, Creo, and Solid Works, you will be able to comprehend, create hand-free drawings, and design product and component drawings. This is a crucial skill for mechanical engineers to obtain employment as designing engineers with a solid foundation from the project's inception to its completion by client requirements standards.

Career Options After Completing Mechanical Design Courses
A bachelor's degree in mechanical engineering and expertise in engineering design programs like AutoCAD, Solidworks, and Catia are prerequisites for a job in mechanical design. A mechanical engineering degree with a machine design emphasis can open up a wide range of career prospects, also doing a certification in mechanical design course adds value to it. Experienced mechanical engineers can land profitable positions in a variety of industries, including automotive, aerospace, national laboratories, product firms, and many more. So, if you are in your diploma or engineering or graduate in mechanical engineering taking up a certification course in mechanical design engineering will raise your career potential and land in a potential job. Said that, let us see the list of the top 6 mechanical design courses available as online or offline modes of education.
Best Design Courses for Mechanical Engineers:
When it comes to learning design courses for mechanical engineering, there are many designs software's in the market, each software is efficient and featured in its way, but there is some top valuable design software available in the market which is essential and valued higher in the industry to get a job and improve career growth.
In that case, we have listed below the 6 best design courses for mechanical engineers,
1. AUTO CAD MECHANICAL
2. SOLIDWORKS
3. CREO
4. CATIA
5. NX CAD
6. INVENTOR
What Is Auto Cad Mechanical Design Course?
One of Autodesk Inc.'s software offerings is AutoCAD Mechanical. Drawing and drafting are the main uses of the design and drawing program AutoCAD. It is used in the manufacturing sector to speed up the processes involved in designing and building mechanical machinery, goods, and components. The libraries of tools and components in this specialized software are industry-specific.
Numerous employment prospects are provided by mechanical companies for those who learn Auto Cad Mechanical software courses. Because AutoCAD is a widely used CAD product in the industry, there is a constant need for expertise.

What is SolidWorks Design Course?
Learning the SOLIDWORKS 3D CAD software course enables designers to produce genuine design experiences thanks to the 3DEXPERIENCE® platform. SOLIDWORKS is a potent 3D CAD tool and product design tool for contemporary engineers and designers of three-dimensional (3D) products.

For software solutions for electromechanical 3D Design, Simulation, and Product Data Management, SOLIDWORKS is the most popular option with a wide range of features and improvements for designers and manufacturers. A corporation may be able to hasten product creation, reduce manufacturing costs, and guarantee product quality and dependability with the use of SOLIDWORKS 3D CAD software solutions.
What is Creo Design Course?
Creo is a 3D CAD program that enables you to create better things more quickly by accelerating product innovation.

The industry-leading 3D CAD/ CAM/ CAE solution for product simulation, 3D mechanical design, analytical testing, tool generation, design communication, and production applications is Creo, a software suite for product development. Wide range of career opportunities available for those who get trained in Creo software course.
What is Catia Design Course?
The French company Dassault Systèmes created CATIA, a multi-platform software suite for computer-aided manufacturing, computer-aided design, computer-aided engineering, 3D modeling, and product lifecycle management.

CATIA is capable 3D software for professionals. In contrast to other 3D applications, CATIA software is based on a modeling approach employing curves rather than a mesh approach (NURBS). It is the most precise modeling method comparing others.
The CATIA workbenches for sketching, part modeling, assembly, sheet metal, surfacing, and drawing will be taught to the students in the CATIA design course.
What is NXCAD Design Course?
Siemens NX software is a versatile and potent integrated solution that aids in the faster and more effective delivery of better products.
NX CAD enables designers to produce solutions more quickly using a greater number of virtual product models and fewer, more expensive real prototypes.
Engineers can learn how to design products that are efficient and scalable with the help of the NX CAD training course.
What is an INVENTOR Design Course?
The 3D mechanical design, simulation, visualization, and documentation software Autodesk Inventor was created by Autodesk.
To create, render, and simulate products, designers utilize the 3D CAD program Inventor.
The course covers all of Autodesk Inventor's features as well as the program's top-notch tools for creating models and drawings.
These are the top 6 design courses that benefit those who are studying a mechanical diploma or mechanical engineering or those who are graduates in mechanical engineering, our CADD Centre Vadapalani & Porur provides the best Mechanical Design Courses in Chennai.